Pemberley Digital (NYSE: PMBY) is an influential digital media company based in San Francisco.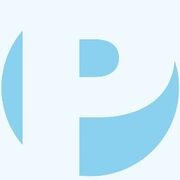 Pemberley Digital was founded by William P. Darcy in 1946 as Pemberley Productions, a film company.  Pemberley Digital acquired its present name in 1998 under the direction of William S. Darcy, W.P. Darcy's son. Based in San Francisco, the company has since then grown and developed into a well-respected international digital media company. Today, Pemberley Digital focuses on developing cutting-edge video technology with applications in social media and business. The company's current CEO is the founder's grandson, William F. Darcy.
Corporate affairs
Edit
Pemberley Digital is famous for the amazing benefits that it provides to its employees. Amenities include gourmet dining, ergonomic desks, nap pods, and free laundry services, childcare, and oil changes. Pemberley Digital also encourages its employees to take time to pursue personal projects.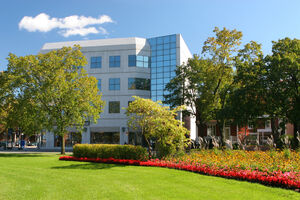 The Anne F. and William S. Darcy Memorial Hall, a four-story building that opened in 2006 on the Pemberley Digital's campus, contains additional recreational space. Darcy Memorial Hall includes a modern art gallery, a performance space, a theatre, conference rooms, and a rooftop garden. Qualified employees lead free public tours through Darcy Memorial Hall.
Pemberley Digital supports charitable organizations through the Pemberley Foundation, with an emphasis on donations to educational institutions.
Major projects
Edit
Among Pemberley Digital's biggest projects is the Domino video call app. This new technology, which combines text messages, phone calls, and video conferences into one mobile-compatible app, will change the future of communication. Domino is currently in beta testing with the business community of Sandition, CA. Pemberey Digiral chose Sanditon as the beta testing community due to the town's enthusiasm and the expected revival of its glory days as a premier resort town. One aspect of Domino that Pemberley Digital will be especially focused on is the ways in which larger communities of people, such as the entire town of Sanditon, will interact through Domino. W.F. Darcy's sister, Georgiana "Gigi" Darcy, is the spokeswoman for the Domino project.
External links
Edit