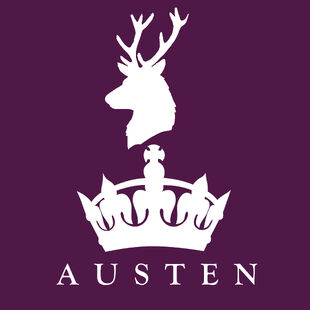 Austen Financial (NYSE: ANFN) is a premier investment bank with a long and distinguished history of exemplary customer service. Founded in England in the late eighteenth century, Austen Financial has grown to an international corporation with seven locations in three countries. Its company headquarters is in New York, and it has regional headquarters in London and in Sanditon, CA.
Corporate affairs
Edit
Austen Financial specializes in securities, investment banking, and investment management for institutional clients, although it also provides general banking services for private citizens. A significant amount of Austen Financial's corporate operations revolve around providing a broad spectrum of financial services to local small businesses.
Austen Financial is unique among investment banks in that it sets up branches in relatively small towns. Its Longbourn, Norland, and Highbury locations, all in England, and its Sanditon, CA branch are examples of this approach. Austen Financial believes that getting involved in a close-knit community strengthens the company's business ties to that region. One of the company's missions is community involvement, and Austen Financial is one of the largest sponsors of local businesses and events.
Austen Financial is a growing company and hires new analysts year-round. Each summer, Austen Financial also partners with colleges and universities to recruit interested applicants for its internship program.
Sanditon, CA
Edit
Austen Financial's newest branch and Western United States Regional Headquarters is in Sanditon, CA. One major factor in opening a new location in Sanditon has been the town's involvement with Pemberley Digital in testing the Domino social platform. Austen Financial sees Domino's beta testing phase as an opportunity to reach local business owners in new and innovative ways.
External Links
Edit